This page showcases experiences of people where the True Mirror really made a difference.  Seeing see what an amazing person they are and being validated for what was true about them  – so wonderful!
Thatyane's story:
At the begining I started to laugh, it was so funny! But looking deeper, I started to cry. Then I was trapped into the image, kind of addicted into looking at it. I felt a little scared and went for a walk. For moments, my body started behaving backwards even when I was away from the mirror, which made me confused.
I have a practice of meditation in which two people sit in front of the other in silence for a few minutes, looking into each other's eyes. It is breathtaking to really SEE someone, these asymmetric little things we have are just part of our weirdness and beauty…
This mirror is giving me the opportunity to meditate looking at my own eyes. For this, I want to thank you so much.
I have covered it now. Needed a little more time to face it again because of the intensity of my experience, but would like to make it a everyday routine.
It is really magic, congratulations for the amazing job
---
Ashley's story: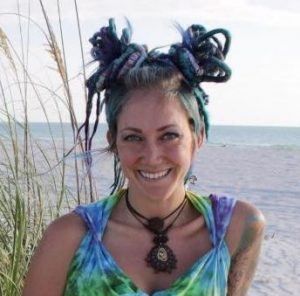 ---
 Hello Beloved Star*Seeds  
I am a spiritual being seeking ways of meaningful & peaceful living, contact, connection, healing, wholeness & Wellbeing.
When I came to the True Reflection Mirror room with my family, after our glorious cleansing @ TransFoamation, I stopped and took the time to read about this space & the mirrors. Very intrigued by the principles of it, I was eager to sit down and have a look. I thought I would be able to sit comfortably with myself and whatever I found. Surprisingly, I felt myself uncomfortable with it and it's strangeness. My Strangeness. I then discovered a sort of rejection of myself, not staying to look for too long at any time, yet, continuing to look in many of them.
When I finally settled in to give it my full attention and openness, and I immediately noticed that my face was turned to the side slightly. I was surprised that I come at the world with that level of guarding. I was able to make adjustments in my posture, in all the mirrors, feeling my body~mind align.
With John's instinctive guidance, I came to find a stillness, in my eyes. I noticed my gaze looking back at me would not shift back & forth, even if mine did. At once, I surrendered to the solidity, the depth, the simplicity and the perfection of my True Self, My Light in the reflection; and was overwhelmed with the immediate sensation that my body, mind & soul, had literally become ONE. I was Beauty*FULL!
This was deeply moving, profound, and truly Transformative to me.
Soon
It was a True coming home within myself. It's as if my actual neurology & biology have been stunted, incomplete, incorrectly informed of my true dimensions in space and time; having never laid eyes on my Own True Being. I believe this could be proven that we are not fully hard-wired as our Organism is capable of being, without an experience of seeing One's True Self, in All Our True Glory, in this
I am SUPER Excited, to see what unfolds & how I can be involved!