Welcome!
Here are some of the public places where you can see the True Mirror around the world.  If you have True Mirror displayed in a public location and would like to be listed here, please send an email to info@truemirror.com and we will put you on the list.  Any photos that you have would be great too!
Zoom in on the map below, then hover over a pin for the location and address, or if your browser doesn't support it, then click here for the list.
Perot Museum, Being Human Hall, Dallas Texas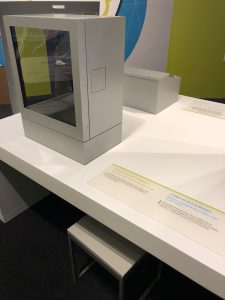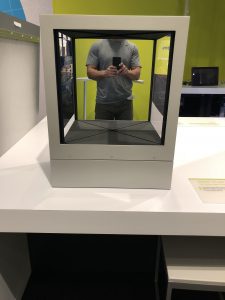 Museum of Illusions, Zagreb, Croatia
Float On, Portland
The Exploratorium, San Francisco
Museum of Illusions (Museum der Illusionen) Vienna
Museum of illusions Muscat, OMAN
Museum of Illusions (Muzej Iluzij) Ljubljana, Slovenia
Museum of Illusions Belgrade, SERBIA
Yelapa Yacht Club, Mexico (every Thursday (November - May)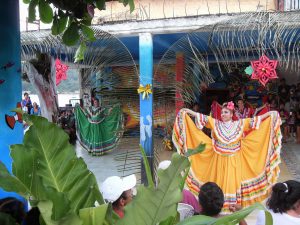 Museum of Illusions, 77 Eighth Avenue New York, NY 10014
Museum of Illusions, Ansa Hotel, 101 Jalan Bukit Bintang, 55100 Kuala Lumpur, Malaysia
Museum of Illusions, Ermou 119, 10555 Monastiraki, Athens, Greece
Museum of Illusions, 132 Front St E, Toronto, ON M5A 1E2, Canada
Musuem of Illusions (Muzeum Swiat Iluzji), Rynek starego miasta 21 00-273 Warszawa Poland
Mystical Mermaid, 270 Spring St Friday Harbor, WA 98250
Oregon City Public Library 606 John Adams St. Oregon City, Oregon 97045 (503) 657-8269
Museum of Illusions, 401 Market St, Philadelphia, PA 19106
Rubicon Float Studio, 9715 NE 119th Way, Kirkland WA 98034 FloatRubicon.com
Cosmic Fox Trading Co 522 South Enota Drive NE in Gainesville, Georgia 30501
Tunnel Lounge, 273 Pinner road, Harrow, HA14HF
Tunnel Lounge, 273 Pinner road, Harrow, HA14HF
Idyllwild Dreams Remembered 54385 North Circle Dr., Unit 105, Idyllwild, CA 92549
List of Places to see the True Mirror
Contact us
to add your location to the list!
US:
California
San Francisco: The Exploratorium, Pier 15 The Embarcadero, San Francisco, CA 94111, (415) 528-4444
Georgia
Gainesville: Cosmic Fox Trading Co, 522 South Enota Drive NE in Gainesville, Georgia 30501
New York
New York City: Museum of Illusions,77 Eighth Avenue, New York, NY 10014 (Includes Full Length and Spinning Anti Gravity True Mirrors!)
Rosendale:Center for Symbolic Studies 310 River Rd Ext, New Paltz, NY 12561
Oregon
Portland: Float On,4530 SE Hawthorne Blvd, Portland, OR 97215, (503) 384-2620
Oregon City: Oregon City Public Library 606 John Adams St.  Oregon City, Oregon 97045 (503) 657-8269
Pennsylvania
Philadelphia, Museum of Illusions, 401 Market St, Philadelphia, PA 19106
Texas 
Dallas:Perot Museum, Being Human Hall 2201 N Field St, Dallas, TX 75201
Washington 
Kirkland: Rubicon Float Studio, 9715 NE 119th Way, Kirkland Wa. 98034 FloatRubicon.com
Friday Harbor: Mystical Mermaid, 

270 Spring St, Friday Harbor, WA 

360-298-3281
---
Austria
Wien: Museum of Illusions, Wallnerstraße 4, 1010 Wien, Austria
Canada
Toronto: Museum of Illusions, 132 Front St E, Toronto, ON M5A 1E2, Canada
Croatia
Zagreb: Museum of Illusions, Ilica 72, 10000, Zagreb, Croatia
Greece
Athens: Museum of Illusions, Ermou 119, 10555 Monastiraki, Athens, Greece
Malaysia
Kuala Lumpur: Museum of Illusions, Ansa Hotel, 101 Jalan Bukit Bintang, 55100 Kuala Lumpur
Mexico
Yelapa: Yelapa Yacht Club, Dorado 21, Colonia Bonita, 48440 Yelapa, Jal.(thursdays only)
Oman
Muscat: Museum of Illusions,Muscat Grand Mall، EM-11 Al Khuwair، Muscat, Oman
Poland
Warsaw: Museum of Illusions(Muzeum Swiat Iluzji, Rynek starego miasta 21, 00-273 Warszawa, Poland
Serbia
Beograd: Museum of Illusions, Nušićeva 11, Beograd, Serbia
Slovenia
Ljubljana: Museum of Illusions (Muzej Iluzij), Kongresni trg 13, 1000 Ljubljana, Slovenia
United Kingdom 
Harrow (near London) Tunnel Lounge, 273 Pinner Road, Harrow, HA14HF